What's the best way to make use of a courtyard with a neo-classical facade of one of the most beautiful buildings in London during winter? Set it up as an ice skating rink and it will for sure attract so many people for its sheer beauty and outstanding grandeur.
Skate at Somerset House opened last week and even though it was drizzling a bit when we arrived, the skaters didn't seem to mind. How can you miss an opportunity to skate in such a beautiful setting? I think the drizzle of rain just added a bit more festive atmosphere to it.
An extravagant and over-sized Christmas tree stands in the middle with the purpose of taking your breathe away as you enter the courtyard. A picture-perfect frame if you ask me.
Skate at Somerset House is generally open from 10am to 10pm but I do recommend for you to visit their website for more information as timings may vary specially during the festive days. They also have club nights which gives you a great line up of popular DJ's to play the perfect skate soundtrack while there.
Skate at Somerset House also offers weekend ice skating course which is open to everyone over 8 years old. Instructors from the National Ice Skating Association will teach both the newbies and those who are wanting to hone their ice skating skills. For more information, you may visit their website.
And finally once you're done gliding through the beautiful ice rink of Somerset House, you can relax and enjoy the apres-style Fortnum Lodge or shop at the pop-up Fortnum's Christmas Arcade. If you really want to make the most out of this winter experience, combine skating, wine and fondue for GBP70 for 2 people.
Plan your visit at Skate at Somerset House:
Entrance to the Somerset House is free of charge while the ticket price to skate is GBP7.50 per person.
Open from 10am to 10pm with some days having earlier or later opening/closing times. Visit their website for more information.
Skate at Somerset House will be up and running until 15th of January 2017.
Nearest train/underground station: Waterloo, Temple, Covent Garden, Charing Cross and Embankment.
Check out my Snapchat video of my Christmas Walking Tour Part 2:
For more Christmas in London festivities, do visit the below posts:
Christmas Ice Rinks in London
Natural History Museum
Skate at Somerset House
Street Christmas Lights in London
Oxford Street
Bond Street
Carnaby Street
Covent Garden
Seven Dials
Regent Street
Christmas Markets in London
Christmas in Leicester Square
Southbank Centre Winter Festival
Kingston Christmas Market
Hyde Park Winter Wonderland
Christmas Walking Tours
Christmas Walking Tour Part 1
Christmas Walking Tour Part 2
This post is part of: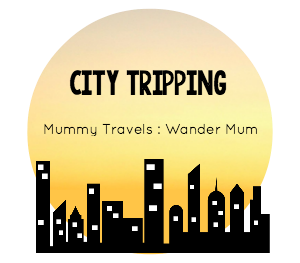 Pin it for later: